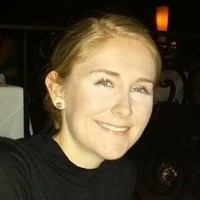 Cait is an intern for Leanne Wagner, completing her final supervision hours of her Masters of Counselling Psychology. She completed her undergraduate degree at the University of Guelph in Psychology and Neuroscience.
Her specialization lies in trauma, relationship and communication issues, depression, emotion regulation, and anxiety.
It can be hard to find someone you feel comfortable opening up to, and Cait provides an atmosphere of warmth and trust. Her goal is to make you feel accepted and to help you find the tools to allow you to move through life more confidently.
I provide individual and couples counselling services to adults in historic Downtown Guelph. As your professional counsellor and psychotherapist, I can help you through struggles with depression, grief, anger management, relationship issues, and other stressful life transitions. I specialize in helping people cope with anxiety such as panic attacks, generalized anxiety and trauma. I also specialize in helping people overcome the effects of traumatic loss such as from losing a loved one to suicide, sudden illness, and accidents. I draw from a range of therapeutic styles to fit your needs including EMDR, CBT, and person centered approaches. My goal is helping you regain your peace-of-mind in a supportive and non-judgmental space.
Shane is a registered psychotherapist specializing in individual, couples and family therapy. He has an Honours Degree in Psychotherapy and a Masters in Youth and Community work.
He has worked in the areas of mental health, addiction and family services for over ten years. Shane has trained in several areas of humanistic and integrative psychotherapy including dialectic behavior therapy, cognitive behavior therapy, narrative therapy, emotionally focused therapy, motivational interviewing, family systems therapy, couples therapy and gestalt therapy.
He believes that each person has the answers to life's difficulties within themselves and works with people to help them access these answers.
Catherine Cameron
CYC CBS RP
Catherine is a Clinical Behavioural Psychotherapist with over 30 years of extensive expertise working with children, adolescents, individuals and families. She is a Registered Psychotherapist, has a degree in Clinical Behavioural Sciences,and a Diploma in Child and Youth Counselling. She has completed certification in Focusing Oriented Therapy, Critical Incident Stress Management, Bereavement, Loss & Trauma and Advanced Critical Internship for Sexual Abuse Survivors.
Catherine applies an eclectic therapeutic approach using a variety of treatment modalities in her practice to assist clients dealing with personal challenges. Catherine's main focus currently includes: Anxiety, Depression, ADHD, Autism, Behavioural Difficulties, Divorce, Emotional Regulation, NVLD (Non-verbal Learning Disability), Parenting Struggles. She is presently conducting social skills groups in Guelph for children ages 6-13.
My name is Linda Burdett and I am a Registered Psychotherapist with over 10 years of experience providing therapy to adults and children. I am passionate about helping clients overcome anxiety, depression and relationship difficulties, learn to be compassionate to themselves, rediscover their courage, and work towards their ideal life. I view life as a process of overcoming and in pursuing personal growth. My approach is holistic and client centered. My therapy is always tailored to meet the needs of the client.I always ensure a safe, non-judging and encouraging environment where clients feel heard and accepted.Often, we can feel victimized by others and life experiences. I strive to help clients find their own power as they address their difficulties.I promote self-understanding by helping clients develop insight into their personality preferences, behaviours and family dynamics.